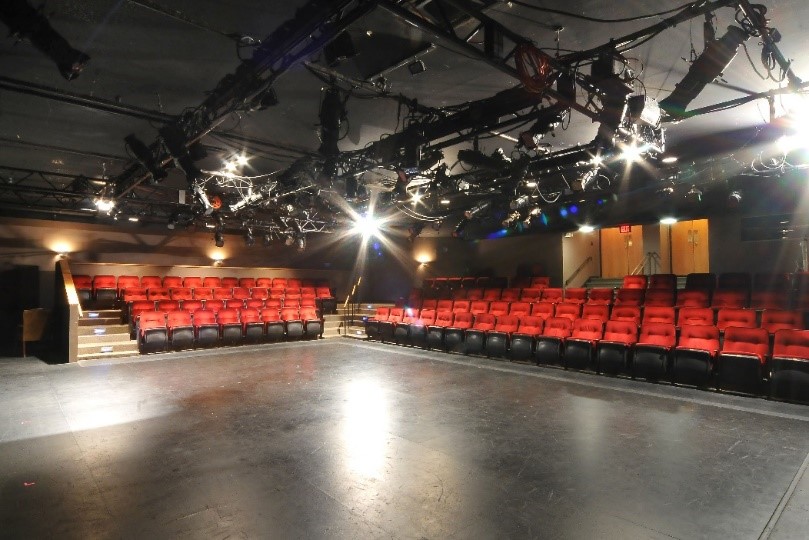 The Henry Heymann Theatre is located on the lower level inside the Foster Memorial located at 4301 Forbes Avenue Pittsburgh, PA 15213.
The Henry Heyamnn Theater honors the university's longtime scenic designer and theater donor, Henry Heymann, who taught scenic design from 1968 until he retired in 1993. The Heymann Theatre was created in 2000 in a space that formerly served as the Foster Memorial's social room.  This space also hosted USO dances during World War II. A backstage tunnel also extends from the Heymann Theatre to under the loading dock level of the Cathedral of Learning, connecting the two buildings. During the 2003 renovations to the Foster Memorial, the downstairs dressing room area was reconfigured to accommodate dressing rooms, an accessible restroom and performer showers.
This thrust stage with seating on three sides offers audiences and performers intimacy in a 137-seat venue, with 3 wheel chair access seats.  Renovations undertaken in 2019 include an elevator to provide audience access to front row seats in the Henry Heymann Theatre.
Seating Chart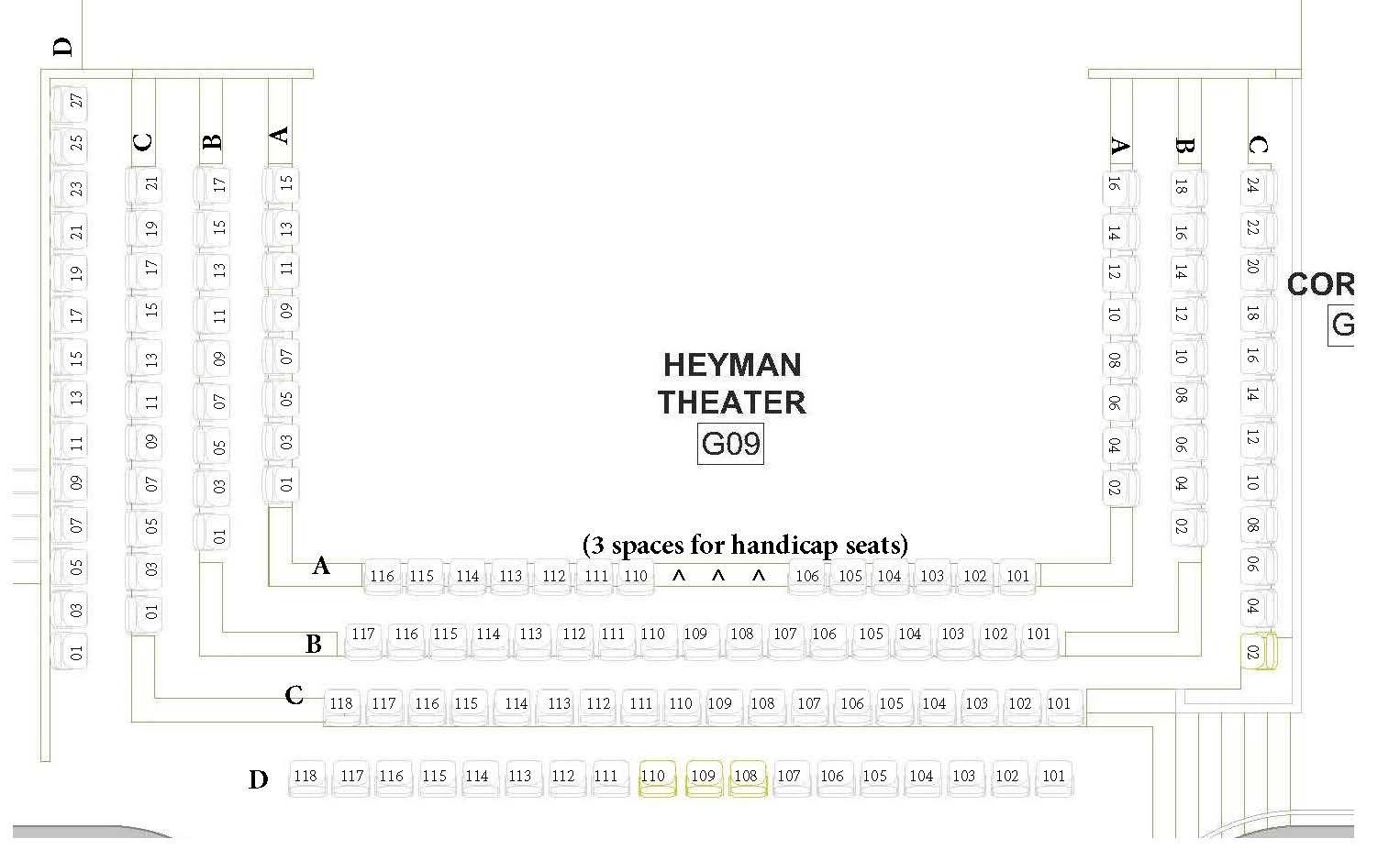 Read about the Henry Heymann Theatre Opening