Pitt Musical Theatre Club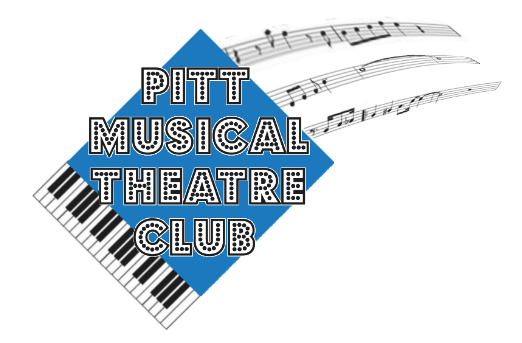 2017-2018 Officers
President: Braun Taylor
Vice President: Mason Trinkle
Business Manager: Adia Augustin
Historian: Laura Valenti
Department Liaison: Chloe Torrence
Since 2009, the Musical Theatre Club has provided opportunities to Pitt's undergraduate students who have a passion for musical theatre. The organization's mission is to foster and further the knowledge, appreciation and awareness of musical theatre. Club members can gain experience in all areas of musical theatre, from singing/dancing/acting, to playing in an orchestra, to technical production. Throughout the year, the club organizes a wide variety of activities (in and out of the weekly meeting setting) including: seeing local musical theatre productions, formal dances, game nights, viewings of film musicals, and workshops. Each year the club produces, in collaboration with Pitt's USITT students, two productions: a fall variety show, "Broadway in the 'Burgh", and a full-length spring musical.
We meet every Wednesday in 358 in the Cathedral of Learning at 9 pm.
Our most recent activity has been going to see Book of Mormon!
We are producing three shows this year. A Miscast Cabaret, which allows you to sing songs that you wouldn't ever be cast to sing, Urinetown directed by Brittany Coyne in conjunction with the department, and Big Fish directed by Tim Kaniecki. The last two are next semester and the first is November 22nd at 9:30.
Our mission is to facilitate an environment where students of all majors can enjoy and partake in musical theatre
For more information check out the Club's Facebook page: http://www.facebook.com/PittMusicals/, or email the club directly at pittmusicaltheatreclub@gmail.com.